I'm currently drafting not one, but TWO horror novels. To get me in that creepy mood, I'm starting with: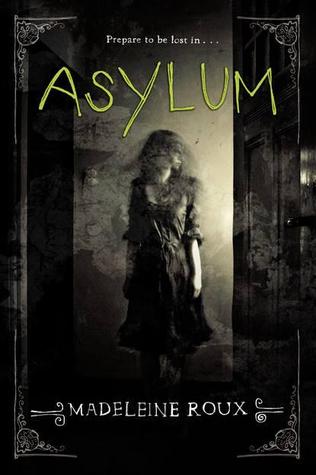 For sixteen-year-old Dan Crawford, New Hampshire College Prep is more than a summer program—it's a lifeline. An outcast at his high school, Dan is excited to finally make some friends in his last summer before college. But when he arrives at the program, Dan learns that his dorm for the summer used to be a sanatorium, more commonly known as an asylum. And not just any asylum—a last resort for the criminally insane.

As Dan and his new friends, Abby and Jordan, explore the hidden recesses of their creepy summer home, they soon discover it's no coincidence that the three of them ended up here. Because the asylum holds the key to a terrifying past. And there are some secrets that refuse to stay buried.

Featuring found photos of unsettling history and real abandoned asylums and filled with chilling mystery and page-turning suspense, Madeleine Roux's teen debut, Asylum, is a horror story that treads the line between genius and insanity.
AND…
Cordova had me at lesbian Brujas. Special thanks to Sourcebooks Fire and NetGalley for the ebook ARC!
Nothing says Happy Birthday like summoning the spirits of your dead relatives.

I fall to my knees. Shattered glass, melted candles and the outline of scorched feathers are all that surround me. Every single person who was in my house – my entire family — is gone.

Alex is a bruja, the most powerful witch in a generation…and she hates magic. At her Deathday celebration, Alex performs a spell to rid herself of her power. But it backfires. Her whole family vanishes into thin air, leaving her alone with Nova, a brujo boy she can't trust. A boy whose intentions are as dark as the strange markings on his skin.

The only way to get her family back is to travel with Nova to Los Lagos, a land in-between, as dark as Limbo and as strange as Wonderland…

Beautiful Creatures meets Daughter of Smoke and Bone with an infusion of Latin American tradition in this highly original fantasy adventure.
What are you reading this weekend? Let me know in the comments!